This summer, I have largely traded in my studio for pick, shovel, crowbar, wheelbarrow, crane truck and all the other accoutrements for installing, rather than creating sculpture.
That's not quite true, as I started and completed "This Way," for the Bolton Historical Museum show in Bolton Landing, NY; see photo (above), with apologies for the way the background roof blends with the head.
I started this morning on another Segment Figure, using some amazing pieces of an old bridge that was removed in Ashley Falls, MA; more on that later!
Anyway, besides Bolton Landing, I've installed at NBOSS in North Bennington, VT, at The Mount in Lenox, MA, at the New Marlborough Meeting House Gallery in New Marlborough, MA, and have mounted a fairly extensive show of both indoor and outdoor work at Gedney Farm, also in New Marlborough. Big thanks to Mike and Peter at Gedney for their assistance, enthusiasm and generosity; also thanks to Pamela Hardcastle for siting suggestions!
The opening for this show at Gedney Farm is Saturday, August 24, from 4-6PM. There's talk of having their huge, stone grill with pizza oven in operation, and some live jazz; call ahead (413-229-3131) and make dinner plans!
Hope to see you there!
---
"PETER BARRETT: 30 YEARS OF SCULPTURE" – GREAT BARRINGTON SCULPTOR PETER BARRETT EXHIBITS MAJOR PORTFOLIO OF WORK AT GEDNEY FARM
NEW MARLBOROUGH, MA: On Saturday, August 24th, from 4-6pm, Gedney Farm will host an Opening Reception to showcase a major retrospective display of sculpture by Great Barrington native Peter Barrett. A fitting culmination of his professional career and compelling tribute to his artistic journey, "Peter Barrett: 30 Years of Sculpture" is a riveting display of an opus of work by sculptor Peter Barrett. "I'm so pleased to be showing my work, again, here at Gedney Farm. Our association began back in the early 1990's when sculpture was fairly new to me, and Gedney Farm was just opening its doors. Now, more than 25 years later, I feel honored to be back to celebrate my thirty years of sculpture."
Barrett is an artisan craftsman who combines his passion for working with steel and found objects with his skill as a welder and blacksmith to create works of art that are at times monumental and at others intimate and ornamental, but always engaging in their artistic appeal. On display at Gedney Farm are several large outdoor sculptures, including a piece "Couple", which is installed on an out crop overlooking the Event Barn and a grand, signature work, "Quetzalcoatl", which welcomes visitors as they arrive on property. In addition to the outdoor pieces, the show also includes several smaller pieces installed inside the Event Barn, including "Puer" which was shown publicly for the first time at Gedney Farm in 1993.
All works of sculpture are for sale and on display at Gedney Farm until October 31st. The Opening Reception on Saturday, August 24st will run from 4-6pm. Complimentary hors d'oeuvres by Gedney Farm Executive Chef, Ryan McLaughlin, will be served together with a complimentary wine service and live jazz. Gedney Farm will be open for dinner with a special "Summer Grill" menu following the reception. Those who attend the reception are welcome to stay and enjoy dinner on the patio.
The farm itself, steeped in history of the Berkshire's "Gilded Age" and modeled after the great Normandy barns of nineteenth century France, was built at the turn-of-the-century as a gentleman's farm to showcase the prized Percheron stallions and Jersey cattle of the day. Today, Gedney Farm is recognized as one of the Berkshires' leading new restaurants, and as one of the region's most sought-after destinations for elegant "barn weddings" and executive retreats.
For an upcoming list of wine and food events, as well as reservations for dinner following "Peter Barrett: 30 Years of Sculpture" show on August 24, 2019, call Gedney Farm at (413) 229-3131 or email msmith@gedneyfarm.com.
"Peter Barrett: 30 Years of Sculpture"
List of Work
Outdoor Work:
Quetzalcoatl ~ $26,000
Couple ~ $21,000
Couple II ~ $21,000
Windows on War ~ $16,000
Rooster ~ $3,000
Stone Bench II ~ $3,000
Gear Puller Flower ~ $2,400
Winter Daisy ~ $2,400
Indoor Work
Puer ~ $4,000
Aloe Vera Goddess ` $3,600
Above It All ~ $3,200
Pair of Tables ~ $1,600
He Said She Said ~ $3,600
Gedney Farm
34 Hartsville-New Marlborough Road
New Marlborough MA 01230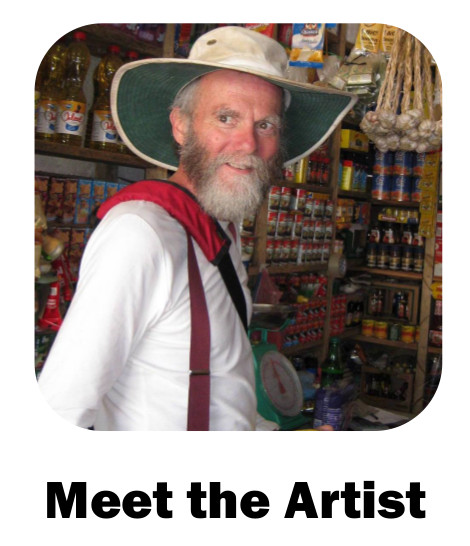 As a child, my family had a summer house in Bolton Landing, New York, near Lake George. My aunts would take a herd of kids—my cousins, siblings, friends—out walking in the nearby hills. One day we walked past the studio and grounds of the sculptor David Smith. Smith kept dozens of his pieces on display in his compound, and I remember looking through that chain link fence in amazement at those crazy constructions of welded steel.
I came to welding, and to sculpture, and to art in general in my early 30s (or perhaps it came to me) almost by accident. Repair welding was part of everyday life at the sawmill my brother and I were operating. I stepped forward as the welder when we needed one. Surrounded by the fabulous steel shapes of the sawmill, and having the equipment to work with them, I started to use them in a different direction, sculpture.
Thirty years later, I'm still experimenting. Isn't it fun to think that there are so many year of experimenting available? The possibilities are endless! I have used found objects, simply welded together, and I have done some fairly elaborate fabrications. Forge work has no limits in what the smith can do with steel. I have combined forgings, with fabrications, with found objects. I have done series of sculptures, some of which I continue to work and elaborate on.
Maybe most importantly for me, sculpture has given me the impulse to delve into the lives and into the work of so many artists in the search for my own artistic identity.