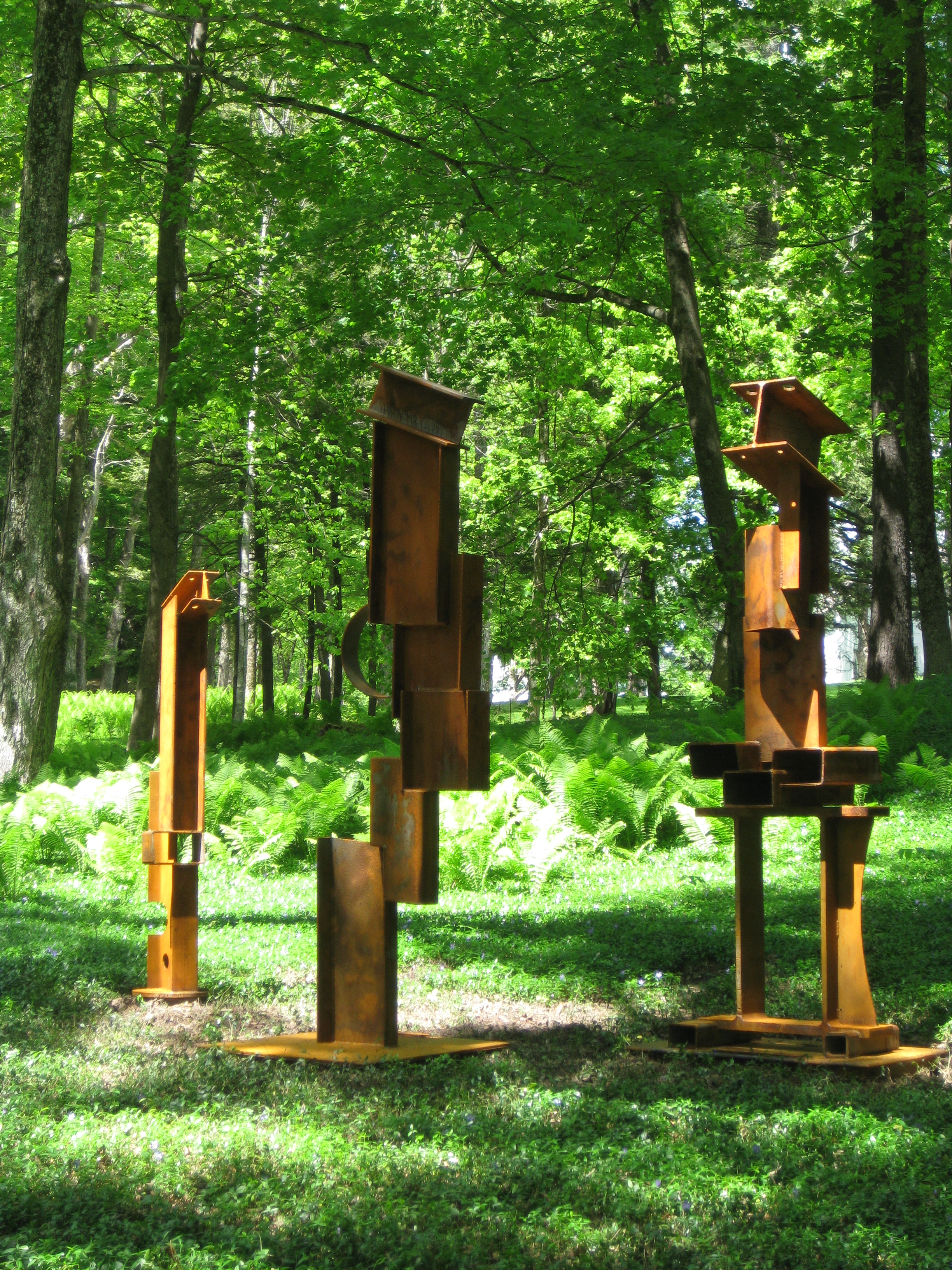 We've turned the corner on the darkest days, and, even though it's raining and 32 degrees out as I write, I'm excited to look ahead to outdoor summer shows and another busy season of sculpture.
I'm so glad to report that Segment Figures I, II, III, which was part of the SculptureNow show at The Mount in Lenox, MA this past summer has sold. A lovely couple from Florida, Lenox residents in the summer, will be adding this work to their collection in Lenox. They purchased another piece of mine a few years ago, Window II: One Open from a show at the New Marlborough Village Association . I am honored that they have chosen to add another piece of mine to their collection.
Some of the proceeds of this sale will fund a trip to Xalapa, Mexico, in March. Xalapa dates to the mid-16th century, and is home to one of the top five universities in Mexico. The Universidad Veracruzana has a renowned arts program that, from what I hear, fills the city with many different art forms.
Also, the university is home to the Museo de Antrpologia de Xalapa (MAX), which is second only to the national museum in Mexico City. I have rented a small apartment within walking distance of the museum, and plan to spend a good deal of time there studying and sketching.
In the studio, I have been working on some architectural/functional work, and planning for submissions to next year's SculptureNow show, once again at The Mount in Lenox, MA. I'll be working on Segment Figure IV, which, at this point, is a cruciform piece. I've also been ruminating on a piece that will reflect on recent pipeline issues, both here in Western Massachusetts (a proposed natural gas line that would cut through "protected" land), and, on a national scale, the Keystone XL (as in "Extra Large?").
It's a great time of year to be thankful, in spite of the nasty weather outside, and I want to express my gratitude to you, friends and family, for your support and encouragement along this road to sculpture. Here's to you, wishing you All the Best for 2015!